Download
The latest installation packages can be found at https://plex.tv/downloads/1/archive. Note that some of the releases are only available to Plex Pass subscribers.
The downloads we're interested in fall under the COMPUTER downloads; the NAS downloads appear to be geared towards NAS-only devices (e.g., Synology, QNAP, drobo, WD, etc.).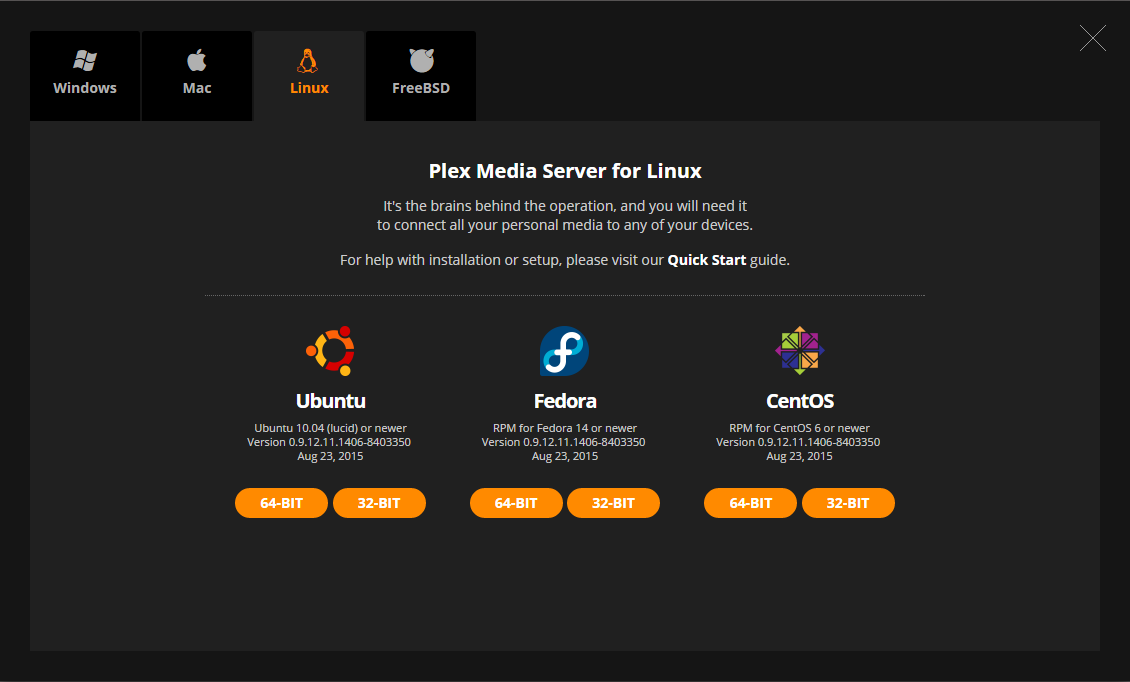 For headless servers you can either download the file to the computer you're running the web browser on and move it to the server or wget the file directly on the server using (being sure to update the URL with the latest deb package):
wget https://downloads.plex.tv/plex-media-server/0.9.12.8.1362-4601e39/plexmediaserver_0.9.12.8.1362-4601e39_amd64.deb

Install
Once you have the Plex server installation package, install it with dpkg.
sudo dpkg -i plexmediaserver_*.deb

 Post-Install
If you're using a web browser on the computer that Plex server was just installed on, the web interface for the Plex server can be accessed by navigating to http://127.0.0.1:32400/web. If you're on another computer on the same LAN, then simply replace 127.0.0.1 with the IP address of the Plex server.
References