Parts
Assembling the MultiTable ModTable base
The base is packed very securely and comes with clear assembly instructions.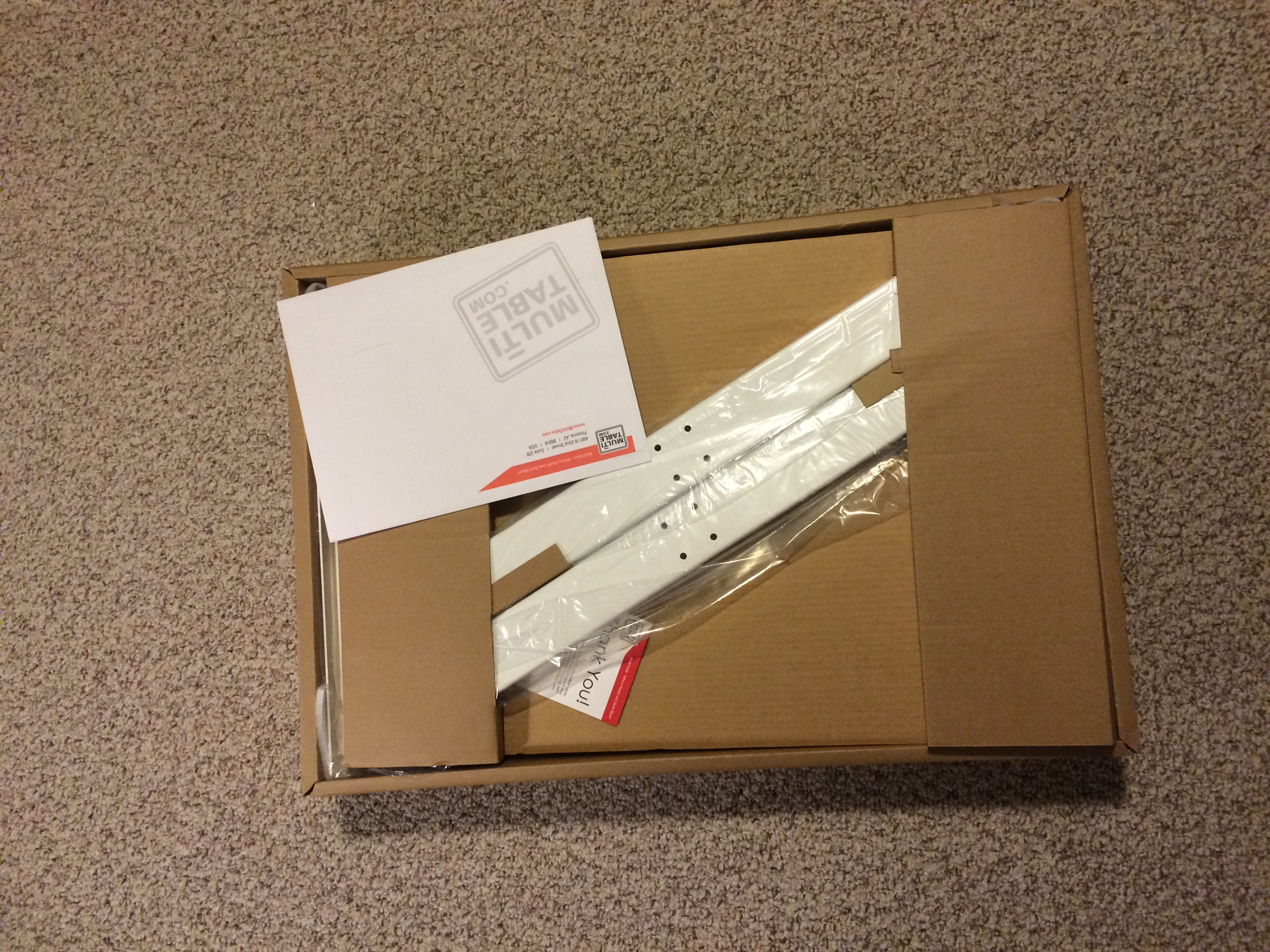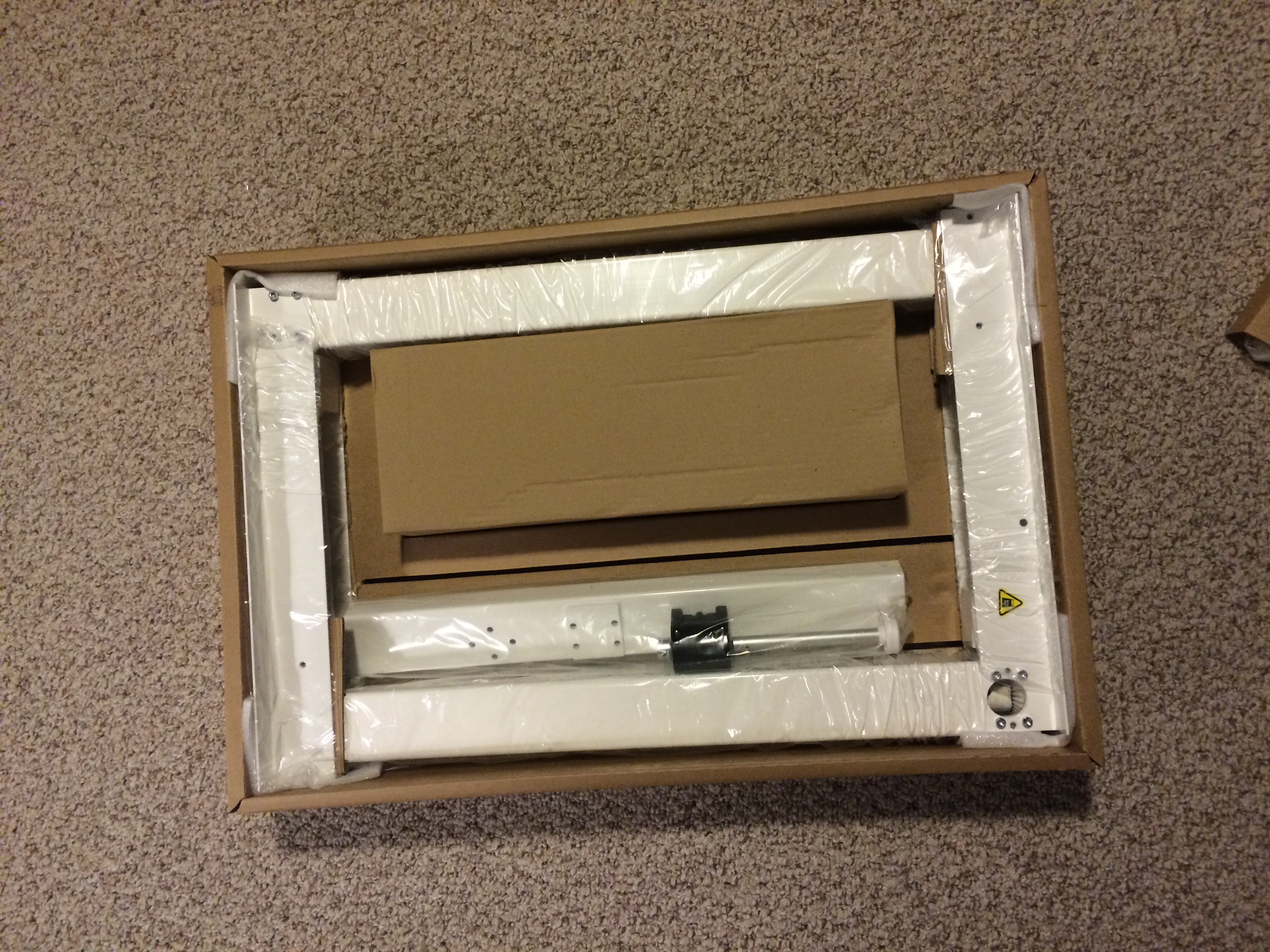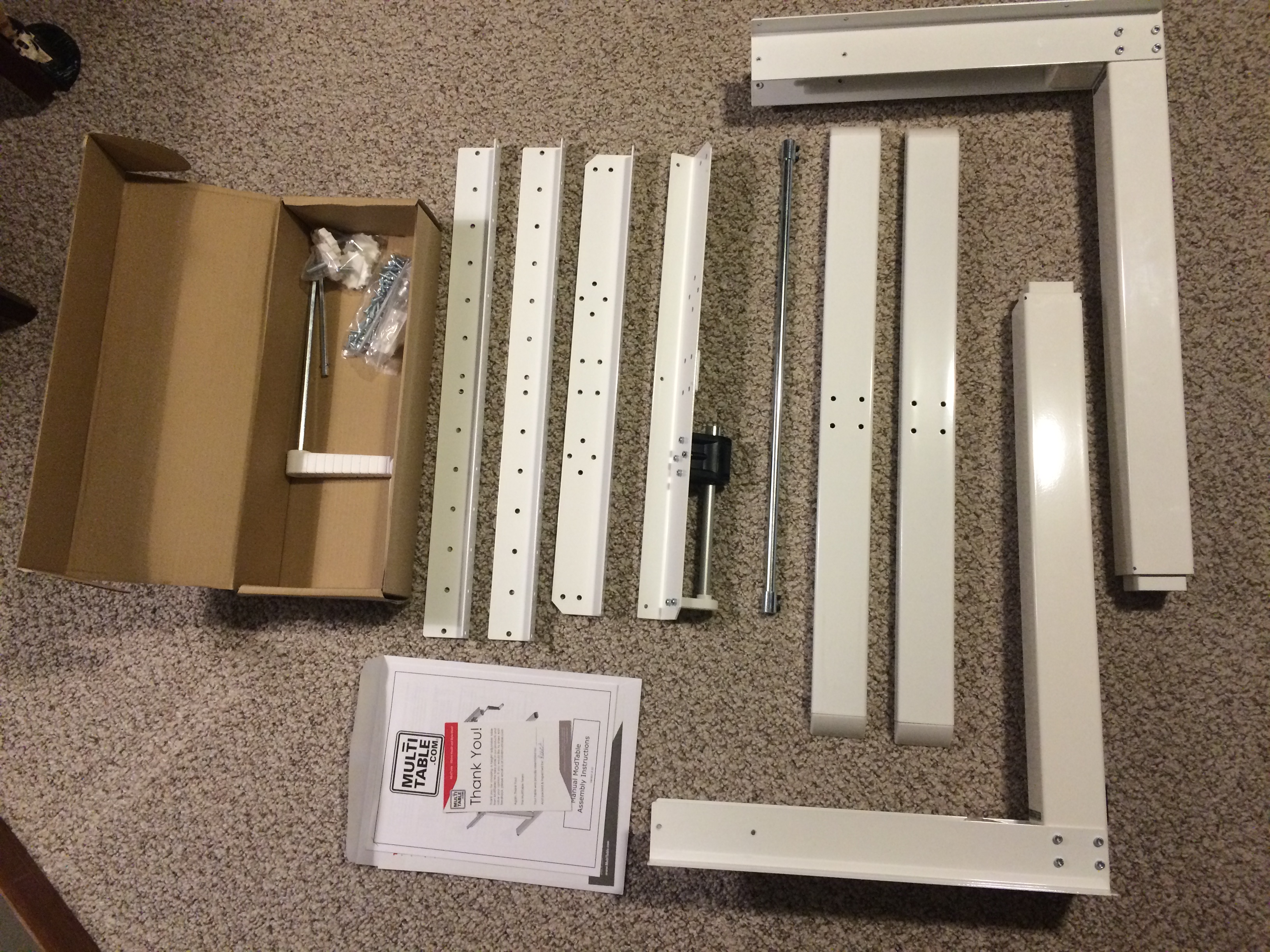 My only real deviation from the instructions was when connecting the two legs. For some reason the instructions tell you to connect the drive shaft between the two legs before  fastening the structural supports together. Doing this felt awkward and seemed like an unnecessary risk to bending the metal shaft. Instead of following the instructions, I slid the adjustable drive shaft over one of the fixed shafts sticking out of one of the legs, securing the two legs together with the structural pieces, and then sliding the drive shaft into place.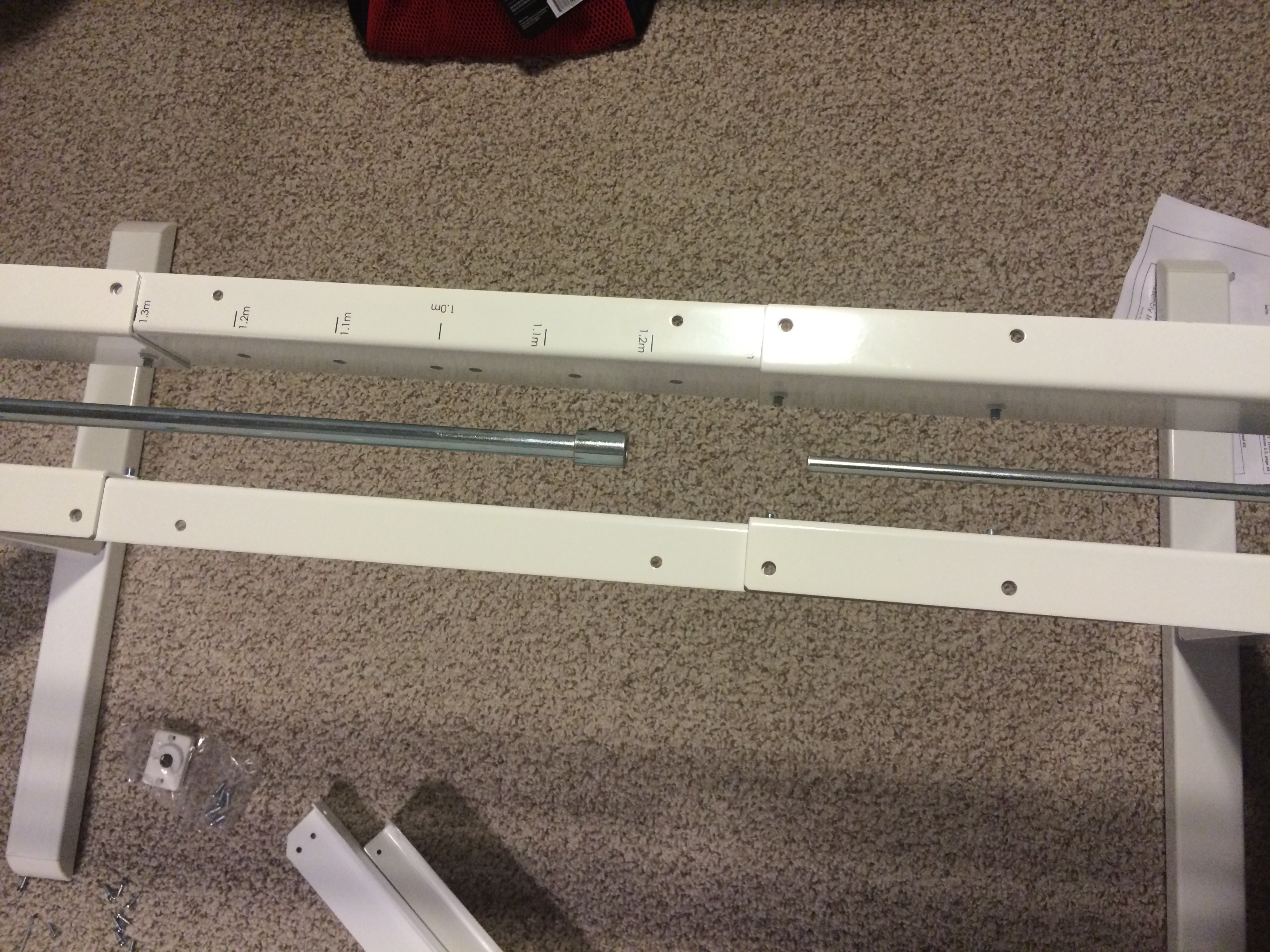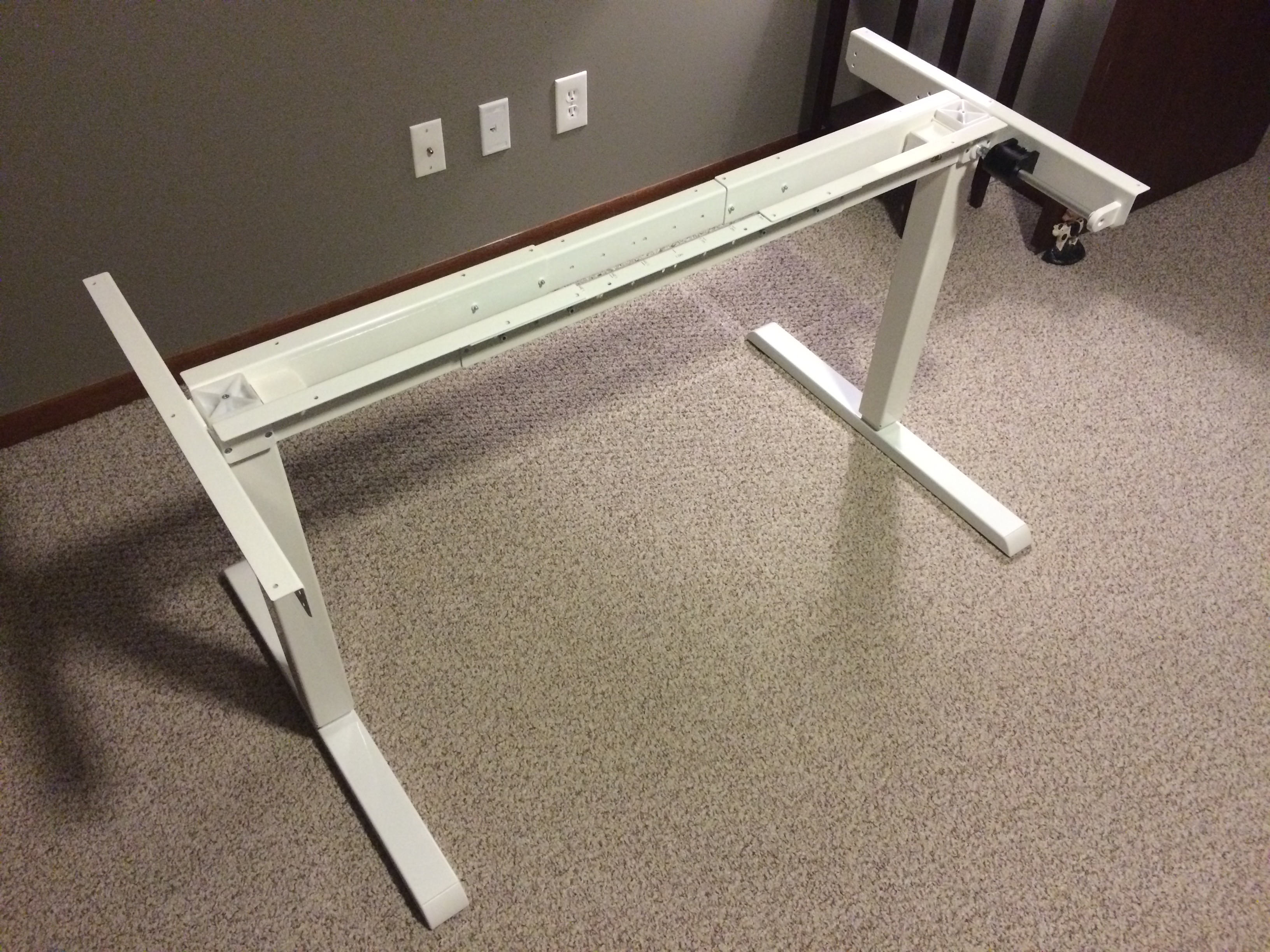 Attaching the Ikea Gerton table top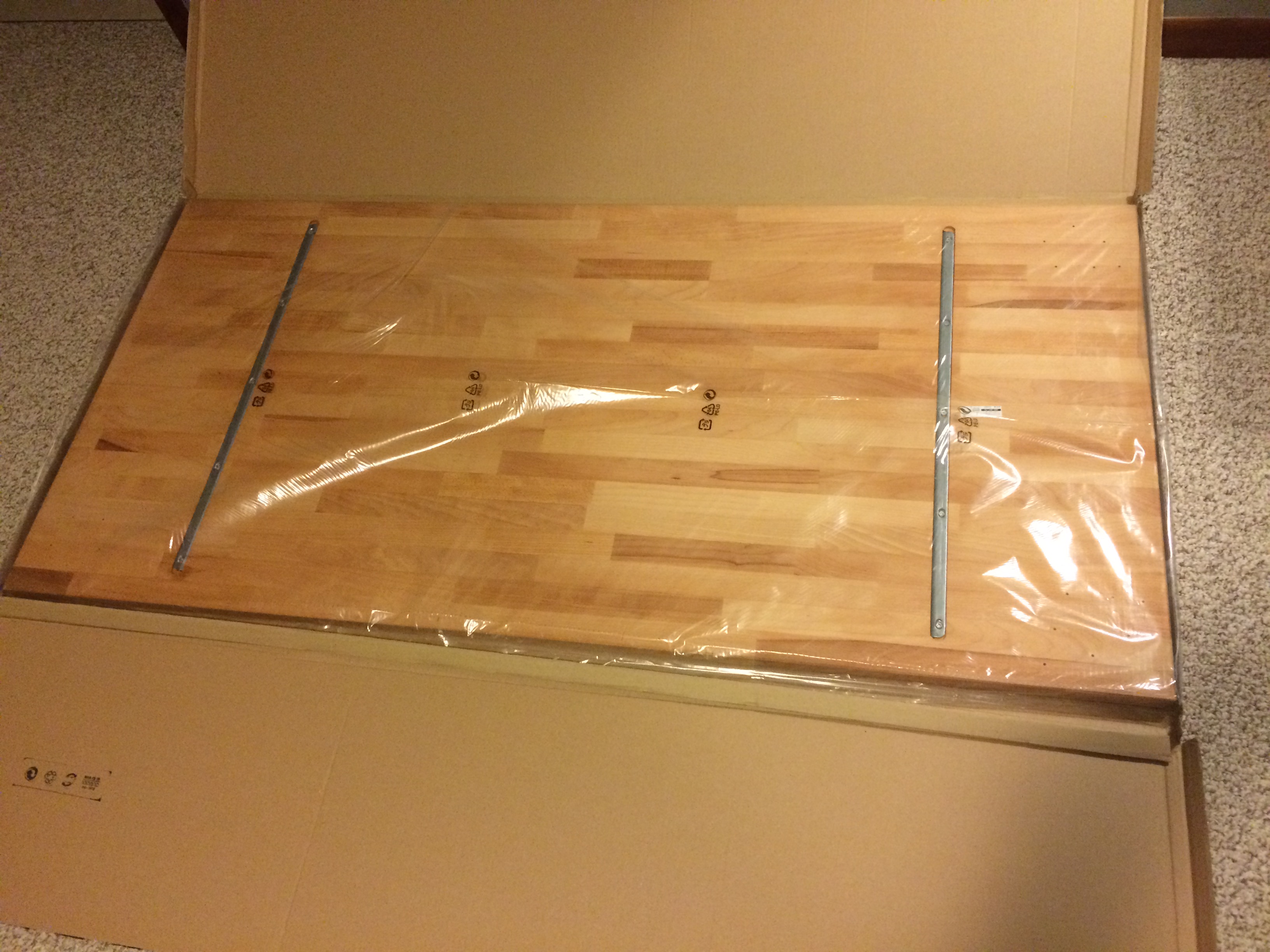 The Gerton table top already has pilot holes drilled in it for attaching Ikea legs; unfortunately they don't happen to be in the correct place for the ModTable base. After centering the table top and the base, I drilled 7⁄64" pilot holes in the table top for the mounting screws included with the base.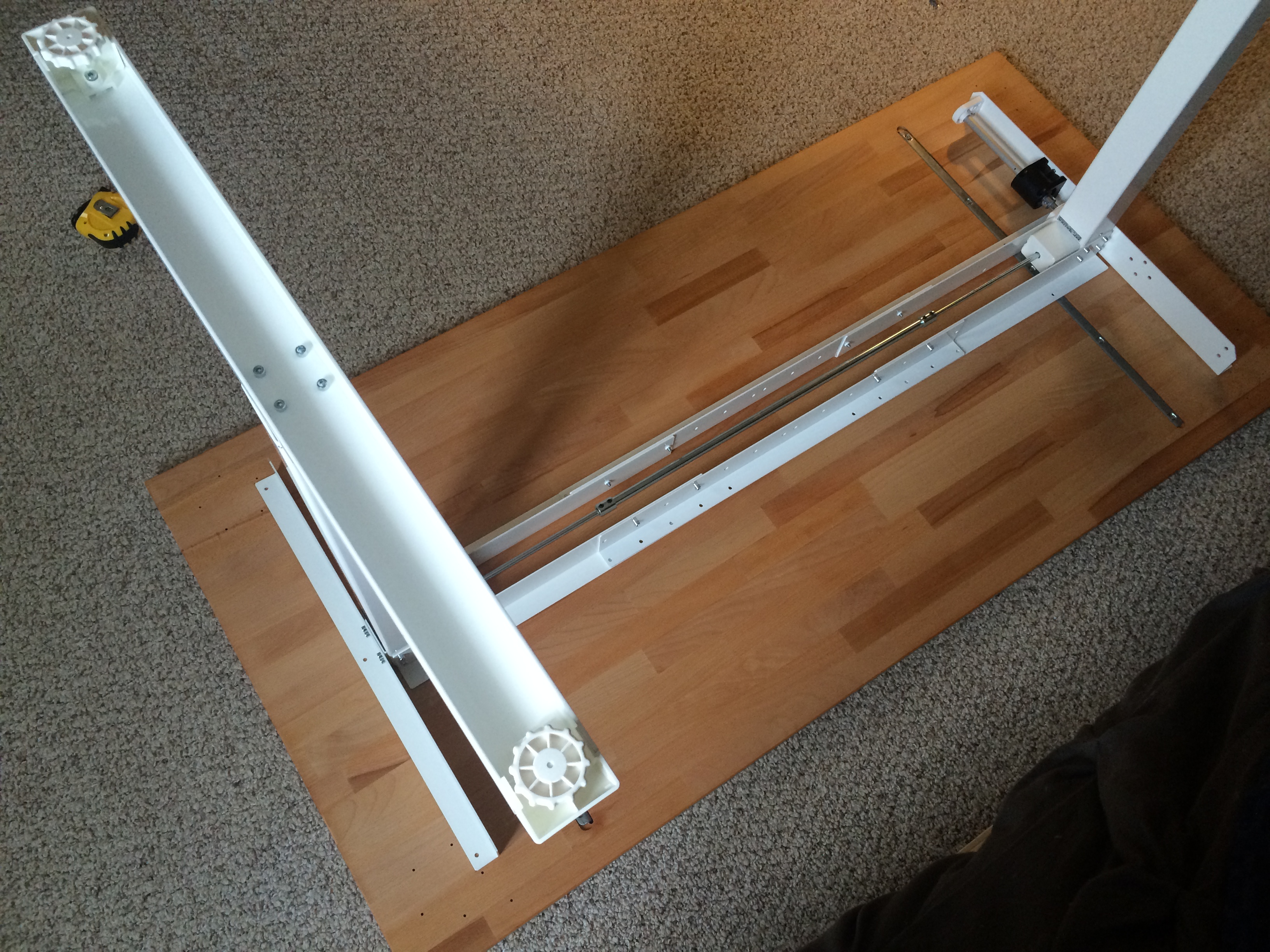 The only caveat with using the Gerton table top with the ModTable base is that four of the mounting holes in the base partially cover the metal support in the table top. For this reason only six out of the ten mounting screws can be used with this table top.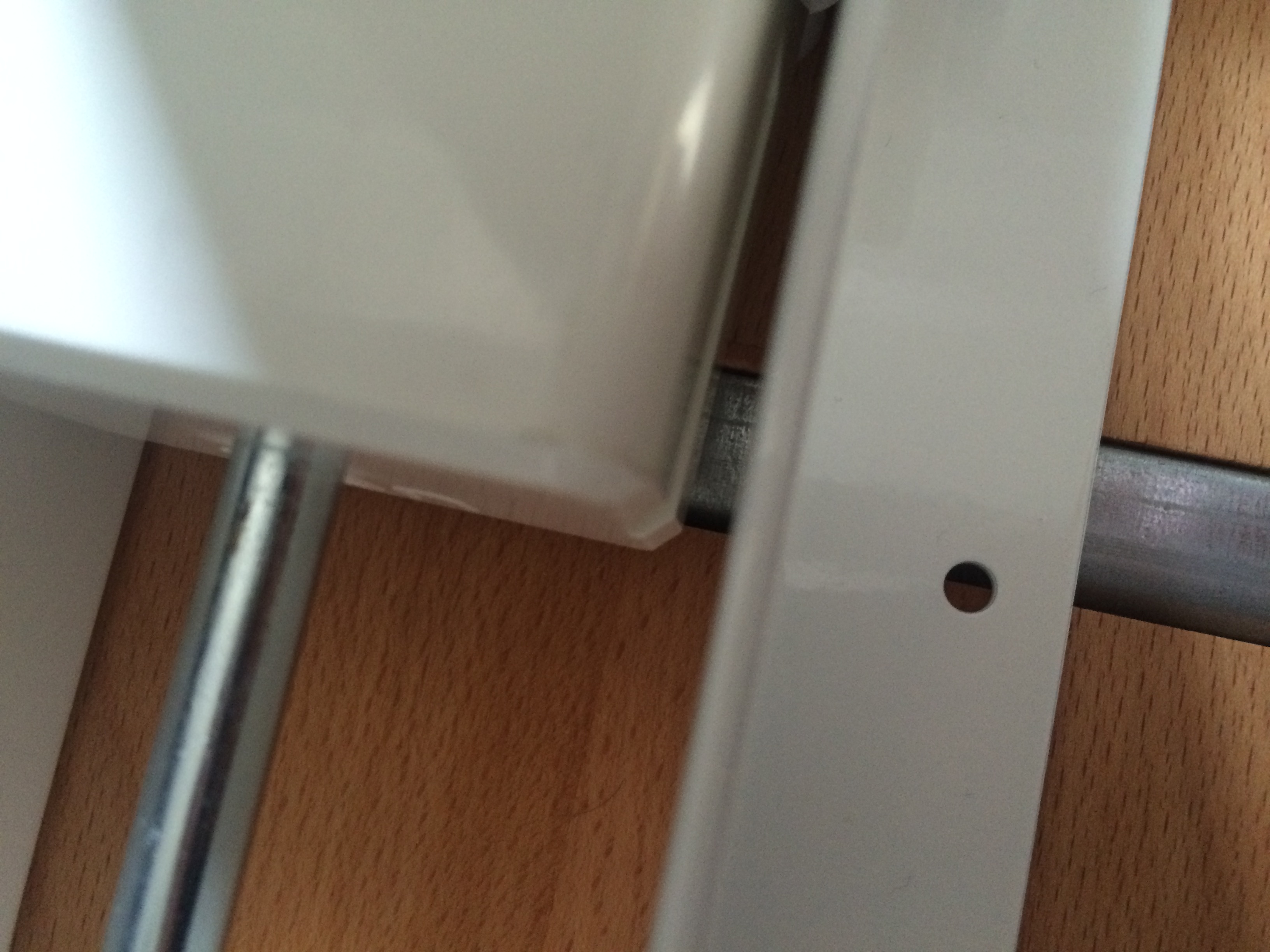 Assembled in lowest position: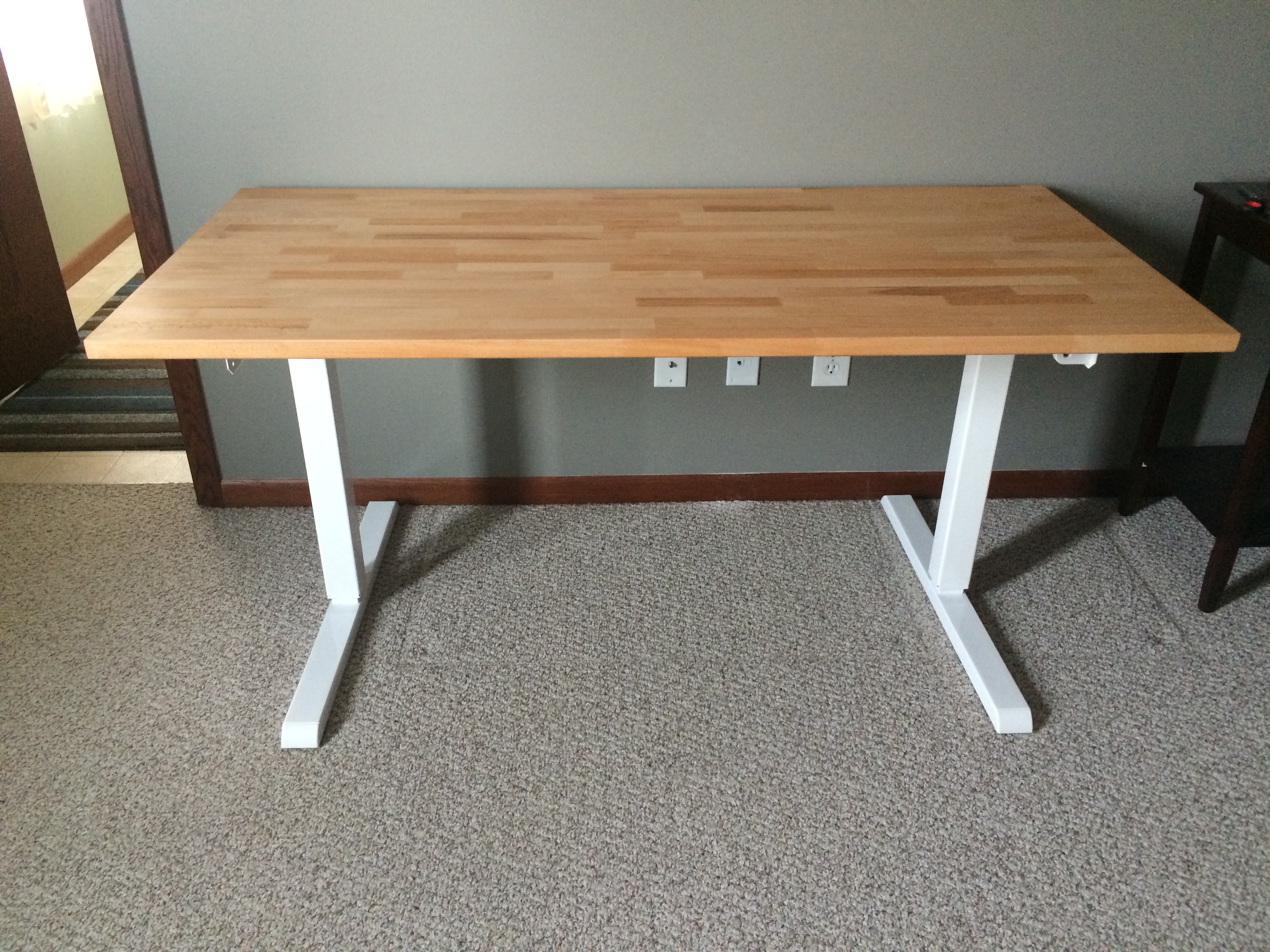 Raised to standing height: